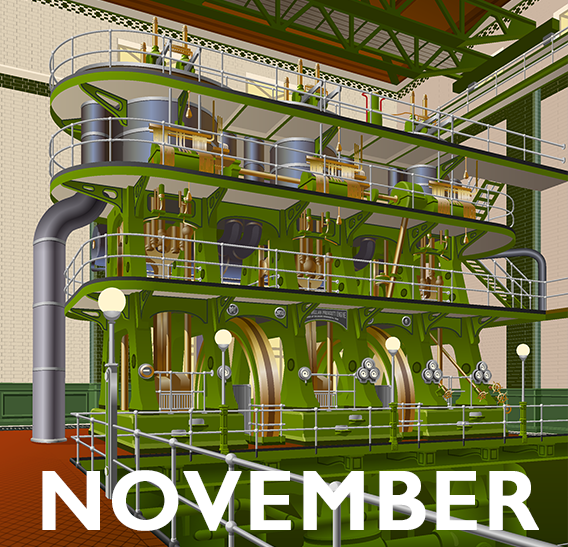 November Steaming Weekend
Location: Kempton Steam Museum
Address: Kempton Park Pumping Station, Hanworth, TW13 6XH
November Steaming Weekend
(18th & 19th)
Open: 10:30-16:00
All day admission to Kempton Steam Museum. Please feel free to enter at any time.
We fully intend to run the Sir William Prescott engine on this day. The engine will run several times per day.
Please visit www.kemptonsteam.org for further information and travel details, including information about the London ULEZ.
The museum is an industrial environment containing moving machinery, steep stairs and hard surfaces. Children must remain supervised at all times.

This ticket is for museum admission only. Tickets for the waterworks railway must be purchased separately.
N.B. We now have an access lift which enables step free access from the ground to the main museum floor.
This event is not available for sale.